Community Partnerships
COMMUNITY LINK & JAMIE KIMBLE FOUNDATION FOR COURAGE
The attorneys and staff at Touchstone Family Law take time to engage with and assist others in the community outside of their job responsibilities. Our team members are involved in their respective faith communities, Safe Alliance, Junior League of Charlotte, Cystic Fibrosis Foundation, Council for Children's Rights, Crisis Assistance Ministry, Habitat for Humanity and many others. But as a firm, we also choose to highlight certain nonprofit organizations. Two special nonprofits we support are highlighted below:
---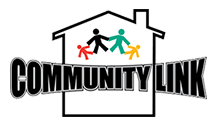 ---
At Touchstone, we know that we are fortunate. We are fortunate to have a team of coworkers to help us reach our best. We are fortunate to have an opportunity to work with so many people throughout the year to try and impact their life transitions positively. But we also want to be connected to our community at large. While many of our client mourn the loss of their home during divorce and separation, there are so many in our community that struggle to even have a home. Community Link has been working to help people in the Charlotte community maintain stable housing since 1929.
Throughout the year, our members have the opportunity to assist with their various programs and sometimes, we give our clients an opportunity to help as well. You can learn more about the wonderful programs and how you can help by visiting their website.

---
Intimate Partner Violence is a devastating reality for too many people. At Touchstone, we see the impact of domestic abuse on a regular basis. Often, we see clients who do not even recognize that they have been subjected to domestic abuse. That is why the Jamie Kimble Foundation for Courage is such an important nonprofit. This nonprofit was founded more recently, in 2013, but is already making a big impact on the lives of people who have been touched by domestic violence. The most central purpose of the foundation is to raise awareness to the warning signs and educate the public about prevention. Let us share a sobering fact from their website and reference guide.
The majority of parents (81%) believe teen dating violence is NOT an issue, or they admit that they don't know that it's an issue. Though 82% of parents feel confident that they could recognize the signs if their child was experiencing dating abuse, a majority of parents (58%) could not correctly identify all of the warning signs.
You can learn more about the Foundation and its mission on their website.
In addition to assistance with their education program, Touchstone is committed to support their Annual Woman for Courage Luncheon.